EASTER MESSAGE OF RESURRECTION 2021
Fri 4-16-2021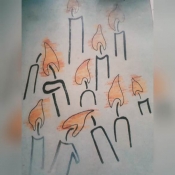 Guatemala, April 4, 2021

Remembering our brother Fr. Françoise ...

They tell us about him, "That in Lourdes, in nearby Tarbes, he had to begin to fight to transmit a spirituality of resurrection, rather than resignation; that the sick was not simply "assisted", but responsible. "

May this spirituality be our standard of life and generate "the new normal" that we wish for every human being.

"There is no greater transformation in people's lives than the one that makes us give it up for our friends.

We give life not only when we die, but also day by day, serving and helping our brothers."
Let us spread life in abundance.

Happy easter

Sonia, Carmencita, Miguel Ángel
Core team

Mailshot number 1
Tue 2-16-2021
Mailshot number 1 of 2021 of the core team has already been published.

Download

On the day of friendship
Tue 2-16-2021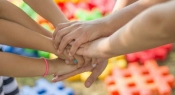 Guatemala, February 9, 2021

"Having a million friends" said Roberto Carlos a long time ago with a music that many of us learned and sang immediately. Now with technology there are many friendships. It seems that the world is plagued, flooded with friends. Everyday realities, many of them, not all, seem to indicate something else. But for some time now, the memory of the value and gift of friendship is there. Of course, friendship, if it is, is not just one day. The memory of it, in addition to economic interests, somehow is not saying: do not forget friendship, take care of it, live it, taste it ... that nothing and no one cancel friendship.

We do not choose family relationships. They are given to us. Friendship has other routes and paths. Friendship lives in freedom, it enjoys closeness and presence but is beyond them ... the friends, after years of not seeing each other, when they meet again, it seems in their conversation that it was yesterday when they saw each other. Friendship, itself, by itself, is the best gift. Friendship is woven in respect, with words and also with silences. Friendship rejoices when the friend is loved and valued. Friendship is present in our deepest loneliness. Friendship is a character who knows how to accompany us every day of our lives. Friendship has a lot of experience of God.

Friendship, in our fraternity, has a very great value. We form small groups so that in sharing we can develop it. We visit someone, free of interest, to feel the offer of a friend. We make encounters to mature in our lives in the heat of people who treat us as friends. We feel that our jobs work best in the heat of friendship. Friendship tenderly and firmly cares for fraternity. Friendship includes discouragement, daily ups and downs and is always there, without trials or convictions. Friendship sees reality but sees beyond it. Therefore, friendship is a true treasure.

Jesus called us friends, not servants because, in and with his life, he told us everything. May our fraternal sharing also be an expression of friendship.

Like the little prince, "let us take care of the rose" and learn to look at ourselves from the heart, because "it is not seen well, but with the heart ... The essential is invisible to the eyes ..."

With and in friendship, a hug.

Sonia, Carmencita and Miguelángel
Core Team

Message of commemoration of the anniversary of Padre Henry François
Wed 2-3-2021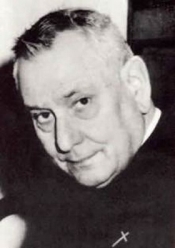 Guatemala de la Asunción, 03 February 2021

Dear fraternity

Remembering with much affection and gratitude our dear founder Father Henry François, on the 35th anniversary of his death.

"A rough look, a rough look, but a heart of gold!"

"A great intuition to understand everyone, especially the little ones ... He had a wonderful ability to listen ... He accepted what others told him ... He could feel how he prayed ... He canceled himself to allow the other to give their best itself."

(From Jaqueline Lateltin from Switzerland, former International Responsible. Book Father Henry François and the Fraternity p. 77)

A strong and brotherly hug.
Core Team.

Christmas message 2020
Tue 12-29-2020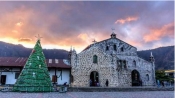 Guatemala de la Asunción,
December 25, 2020.
Merry Christmas dear brothers and sisters:
I want to remember those "hidden exiles" who are treated as foreign bodies in society. Many people with disabilities "feel that they exist without belonging and without participating." There is still much "that prevents them from having full citizenship." The objective is not only to take care of them, but "that they participate actively in the civil and ecclesial community. It is a demanding and tiring path that will increasingly contribute to the formation of consciences capable of recognizing everyone as a unique and unrepeatable person. I also think of "the elderly, who, also due to their disability, sometimes feel like a burden." However, everyone can make "a unique contribution to the common good through their original biography." Let me insist: "Have the courage to give a voice to those who are discriminated against because of their disability, because unfortunately in some nations, even today, there is hesitation in recognizing them as people of equal dignity" (FT)
That the dialogues at the city and country level go along the lines not of making "one day" be Christmas ..., but rather that "every day" be Christmas ... economic adjustments at the service of the entire community, always thinking of the most in need, they are part of the task of weaving fraternity ...
Christmas ... The Word became flesh, that is, it became man, humanity, woman and man.
Christmas ... "The Word of God is flesh of love / life (John 1,14) not hierarchy of dogmas or ecclesial institutions." (XP)
Christmas… No gift can be compared to the magical feeling of a strong and sincere hug.
Christmas… Sow Love, Hope and Life in hearts.
A hug,
Sonia, Carmencita and Miguelángel
Core Team

MESSAGE IN COMEMORATION OF DECEMBER 03, 2020
Mon 12-14-2020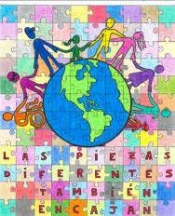 Guatemala, Asunción,
December 3, 2020
Dear fraternity,
How good it has been to have been able to connect with the heads of the different teams present in the places where we do our daily lives. Seeing our faces, hearing each other, laughing, sharing a bit of what we are doing… all of this tells us that we are alive, that we live our lives taking care of each other. It really is a great joy.
Society echoes our existence through the Declaration of the United Nations General Assembly -October 14, 1992- in its resolution 47/3, which approves December 3 as "International Day of Persons with Disabilities." The Convention on the Rights of Persons with Disabilities, approved by the United Nations in 2006, it is also making paths in this reality that belongs to all of humanity. They are steps on this path of making a decent life possible for all. In many ways everything that is desired becomes a reality with that declaration. Since 1945, inspired by Father François, we have walked as fraternists, the fraternity being a school for its members and also for others. We can all get by with what we have to share and improve our lives. The road is long and life is every day.
All this year, almost all of it, has been and still is, a time that, in some way, educates our gaze to, in a more realistic way, see our life: the society of which we are part and that is lived in different ways. So diverse, humanity that is common to all, also our fragility and vulnerability, our strengths, concrete needs, injustices, solidarity, creativity… the reality of death and the experience of being resurrected in fraternal doing.
The "stay at home" that has not been able to be lived by everyone, since there are still many "homeless" in this "common house" where we all must live with dignity, has offered us the possibility of entering the most proper home: one himself and in it, to discover how we are. If, at times, in an assembly, we listened to each other calmly, we would be amazed and surprised by the reality of each one of the people present, their wealth, common things, abilities, fears and dreams ... a whole school of humanity with the right and responsibility to live it.
In that home of our own, let us once again welcome the words of our brother Jesus: "Get up, take your stretcher and go to the community…" words remembered by our brother Fr. François. Now, perhaps more than in other moments, they recover their first novelty, all their force of call to life, all their faith in the concrete person, in their dignity, in their freedom, in their
capacity, in that responsibility to build a new society ... but, it is necessary, to carry the crutches, the stretcher, the backpack, the personal history, and from there undertake and understand the task, not always easy, of weaving the fraternity ... that is the best community work. It is not going to the temple, it is going, in a new way, to the community that is the common home, the temple of all and there, fraternizing, making our citizenship a reality: life in equality, without any discrimination, creating a family, without prejudices or violence, make our work capacities a reality, our right to education, to health, to decent and adapted housing, to responsible work, to adequate and dignified transportation, to participation in the decisions of our society, to live our human rights and also our responsibilities as any citizen.. Our brother Francisco just reminded us of this in his letter "Fratelli tutti-Brothers all". The first word is Brothers ... to go to the community to make what we say by word come true: that we are brothers ... "God« has created all human beings equal in rights, duties and dignity, and has called them to coexist as brothers among them »". How beautiful it is that someone speaks to us like this and reminds us of that common task.
A hug to each one of you, women and men, who are building fraternity, making this house that belongs to everyone more livable and habitable...
Sonia, Carmencita and Miguelángel
Core Team

Levántate y anda - august 2020 - 37th
Wed 10-14-2020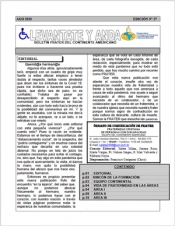 The 37th Frater bulletin of the American continent published in August 2020 is now available for download



Documentation section to download the newsletter

LET US WRITE LETTERS!
Sat 8-15-2020
Dear friends and brothers, during this time of self-care for our lives and the lives of others due to the coronavirus pandemic, we have interrupted our own activities: meetings, assemblies, training, celebrations, even visits have been very restricted.

In some countries, confinement has been - or continues to be - very strict and mandatory; in others, there have been no restrictions on mobilization, but social distancing or quarantine has been imposed for protection. In all of us, this long time of "stay at home" (those of us who have it) is signifying a new experience in our lives.

We have commonly asked each country, area or continent for a report of their activities to publish in our newsletters and thus get to know us, know us, join us, and forge a movement to strengthen ourselves. But now, without at least face-to-face activities, what reports to give?

The opportunity we have to get to know each other better not in what we "do" but in what "we are and live in our homes" or in the "virtual" activity that has increased, motivates us to propose to WRITE US LETTERS FROM FRIENDS, FROM FRIENDS, to tell us:

How are we living that "stay at home"? (Those of us who have it because there are people who lack it).

How are we communicating to others - in this confinement - that good news that encourages us to live with dignity and humanity?

What are we learning about ourselves and our family in daily living without going out as before?

In what way do others help, take care of me?

In what way do I help, care or take care of others?

How do we face the severe economic crisis that has deepened with this pandemic?

Although we are at home, we hear news on the radio, television, WhatsApp, we read the press, we listen to the neighbors ... all this reality, in what way it is helping me to understand more the world, the society in which we live, in which I live, what am I a part of?

This time has also made us think, reflect ... what things should we change, personally and as humanity?

Has being FRATER, everything I have learned and traveled as a fraternist, helped me in this time? How?

Giving us letters, love, friendship, fraternity, and telling us about our lives at this time ... This will help us to raise awareness, to educate ourselves in sharing, to learn from each other, to feel close, to foster our spirit of fraternal life as Jesus wanted, François, as we all want.

That the nuclei write to the other nuclei of their country, through the National Team.

That the countries write to the other countries in their area, through the coordination of the area.

Let the areas write to the other areas of their continent, through the continental team.

Let the continents write to the other continents, through the intercontinental core team.

That the intercontinental core team streamlines exchanges and publications.

And we can publish everything in our newsletters, including photos of when and how we are writing...
Courage and heart to the pen, to the keys, with all the freedom, creativity and love...

A big brotherly hug,
Core team.

The Fraternity a Gift, a gift from God 75 years of fraternity
Sun 7-12-2020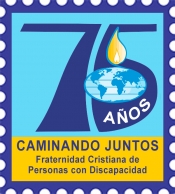 Now in these times of pandemic, to pass the 60 is to be a person in risky condition and to be in the 75 to be seen as someone who has already lived and now it is necessary to take care of the youngest who are the future ... Situations like this are being lived.

In these times of a pandemic, we get naked and manifest how we have lived and that is our past. In these times we can also design our future. But let us never forget that all this reality is the result of today's every day.

A path of life stories of many has passed. Get up and go and see the community, where we have been given that great gift that is the Fraternity, a new way of living, of finding freedom, love, a family, a home ... etc.

We have 75 years of being FRATER. This is ours today. And today, as it was 75 years ago and more - the times of Jesus - it is good to open your ears and eyes wide to feel and live the full force of: Get up and walk and see the community. Good word, new word, fruit of a new look, good look, of a new heart, good heart.

People, in many ways, for a long time, we have experienced "stay at home" because in this society leftovers: your skin color is not like that of others; your dress and education is not up to standard; your physique is not what the beauty contests say; you are a woman and the women do not go out, they are for the house; the place where you live is unpresentable; your disease is scary, it is contagious, it is a heavy burden on society; your beliefs are of ignorant people; your language is just a language; your orientation is not straight ...

All this is the result of the pandemic of coexistence and structured injustice in our societies. Many social closings before the coronavirus arrived. And also before it arrived, someone told us a different word to make us feel the good news of the right to live, to stand up, to come out of this death that, in a very different way, is present in the daily discriminations of our social coexistence … He told us: Get up, stand up and walk to the community ... (Jesus-François-men and women who visit and relate to their fellow men inviting to a life of freedom and dignity).

From our stories of confinement forced or self-imposed by disability, we can now understand the people in the confinements they ask of us and how hard they are made, especially those who do not have the basics to live in and those "Without a house like ours, however humble they may be" and who nevertheless live in "the common house" and, from their being there, they live lifestyles and survival forced by a society that has been tilting them from that common house that belongs to all and not the private property of some...

We can share and give away much of everything learned in our daily activities for 75 years. How many times have we demanded the right to live, to be treated as every human being has a right. Now we can understand those who - without realizing it - did not know how to understand us. It is not making our experience an absolute truth, nothing like that. Nor is it time to rejoice because now others go through what we have already experienced, nothing like that. It is a time of tenderness, solidarity, care, humanity, a time of wisdom that invites us to feel the flavor of life and the beauty of our fraternal journey. It is time to give us that word: ¡Get up!, that invites us to stand up and, little by little, walk to the community, no to past history, to the normality of before (where many ways of living did not generate life for everyone) and build a coexistence where living and dying are in dignity, making the equality of every human being a daily reality, the dignity of all living, their worth as a person; the right to a dignified plot to live with dignity, also the right to a food that nourishes, to be able to study and train as a worthy citizen, the care that we all must give ourselves through respect, ethics, health, economy, politics, beliefs ... It is time to realize that life and death must be lived with dignity. It's time to make that "Our capabilities exceed our limitations"; our commitment to justice is greater than the injustices experienced, assumed, encouraged or silenced...

We want, in these 75 years, to tell each other, among ourselves, that due to our old age we are not useless, disposable, hindrances, but people with life, learning day by day to live and wanting to live with others, from what we are each one , to experience that life has meaning, that it is a gift and responsibility, that it is beautiful to live, that all life has its struggle and effort, that we need to care and be cared for, that nothing and no one is useless, that love is the best of all human beings, their own identity and that this love is beyond any physical death ... That, like Jesus, each fraternist can pronounce and be a word that invites us to come out of everything that oppresses and paralyzes us in humanity, to be free people, to live freedom responsibly, with dignity. We renew that new and good flavor of the get up, stand up and walk to the community, that one day we hear and today we can feel in the depths of our being and thus look at the other, at the other, as similar to me, flesh of my flesh, human, sister, gift, friendly word ... someone to take care of and someone for whom I can feel cared for.

Thank you, François ... thank you, Jesus.

Sonia, Carmencita and Miguelángel
Core Team
July 2020

Easter message April 2020
Thu 4-16-2020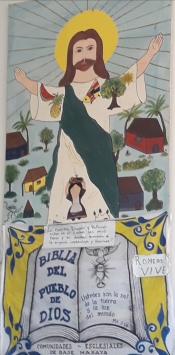 "Get up and walk ... walk"
Be human,
Be free,
Be brother...

It infects humanity,
Freedom,
Fraternity...
Let us be Resurrection...


Happy Easter brothers!

Core Team

Take care-stay home
Tue 3-31-2020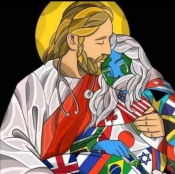 Everywhere these or similar advice ... these wishes ... this order ... for you, for yours, for everyone...

People with disabilities know a lot about this reality in their own flesh ... a reality that has to do, in many cases, with our family, personal, social reality ... and in this reality we have also heard the human, dignified, free word that invites us to get up, stand up and make our way...

We can, through our experience, understand those who find it difficult to stay at home ... because of our being at home; we can also share with others what has been discovered: our abilities overcome our difficulties... We can make a common table sharing experiences at home, discovering together, the difficulties that prevent us from walking, being ourselves, living in dignity, living happily and humanely this small and at the same time big house that is everyone's house ... and together too, discover all the capacities to make a new society ... not only what others have to do, but what is within our reach to do ... From this global situation, look at our reality and be good news.

We all know from birth that our life goes through death. This almost global pandemic reminds us, confronts and confronts us, and also opens a light for us to make, as real as death, other more humane, fraternal, caring and dignified lifestyles.

Being together, at home, we can accompany each other more, take better care of ourselves, learn and unlearn things learned ... It is quite a challenge, a school. We visit to change our lives ... now we stay at home - a time of prudence and care - to together make a new life, without so much structure, but with a lot of spirit, with the spirit of Jesus ... and surely life will have more Kingdom flavor.

Stay at home, the small house (country) and in the different places where we are (common house) take care of ourselves, but always standing, in freedom, with responsibility, helping each other, learning the wise art of taking care of ourselves and letting ourselves be cared for so as not to leave out the homeless and without food. Stay home without closing the doors to solidarity. We are all humanity.

Let us continue praying to God for each other, so that he gives us the Grace to feel close and accompanied in these moments that we all live.


"Remember that Jesus tenderly looks at wounded humanity" Pope Francis
A big hug, Core Team

Message for the year 2020
Thu 1-2-2020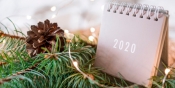 Dear brothers and sisters:
The new year is a plethoric new day of life that we must always thank.
Let's not say so much: new year, happy new year… let's do it NEW let's do it HAPPY That every day is a NEW - GOOD NEWS - that is SUFFICIENT.
A HOPE to meet new challenges ...
An OPPORTUNITY to offer and THANK for the life of the sister and brother with whom we interact, visit, work or live in the daily life.
May we experience it as NEW in the RISE UP each day, in the PUTTING UP, and SEE TOWARDS THE HORIZON every morning.
In assuming our CAMILLAS-HISTORIES, in going freely to the HOUSE, to the COMMUNITY, to WORK ...
May we make it GOOD, like the sun that shines every day in our lives.
In inviting others to FOOT and be light in the darkness of others and thus walk together, without excluding anyone, to the COMMUNITY; to make a new coexistence.
Where we all live our rights with dignity, the right to live as we are: HUMAN PEOPLE.
Let us make a new and good year in fraternity, for every human person who approaches us and can spread the Rise and Go in 2020.

Christmas message
Sun 12-22-2019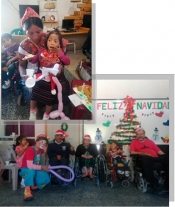 Dear brothers and sisters, on Christmas we visit each other in many ways: with congratulations, letters, WhatsApp, emails, gifts, shared meals ...

Let us visit then and that our visits

• Generate joy like the one Juan had in Isabel's womb, when he was visited by Mary ...

• Be good news as was the presence and life of Jesus for the shepherds of Bethlehem ...

• Be a gift for those who do not find the light on the road…

• Be a smile for those who have not spoken for a long time ...

• Change our lives as the fraternists nica's said in celebration of their 15th anniversary…

• Realize what Father François dreamed and encouraged from France, being light for all ...

Christmas is the humanization of God ...
and in the person of Jesus he always tells us:
Get up and walk ... go to the community.

Merry Christmas to all fraternities.
Let us be surprised by Him this Christmas ...
Core team

Let's include people with disabilities in the life of society ... Pope Francisco
Sun 12-22-2019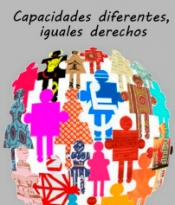 DEAR BROTHERS AND SISTERS

"The quality of life in a society is measured, in large part, by the ability to include those who are weaker and needy, by respecting their dignity as men and women. And maturity is reached when such inclusion is not perceived as something extraordinary, but as something normal." Pope Francisco.

On the Commemoration of the Rights of Persons with Disabilities, which will be held on December 3, 2019, we remember that even the word Disability is a word very unknown to society…. Where many of our rights as people before society are still invisible and run over.

What is disability in society? Disability is not only a problem of the person who suffers it, or of their family, or their environment, but it is an irrelevant and exclusive problem of the whole society; It is a social problem, therefore the whole community, the different social groups as a whole, must learn to live with us, to try to support us to be resilient so that we can become self-sufficient, since we want to be recognized with a social value, be accepted and supported by our environment.

Society must choose, between accepting us as a "public charge", or structuring so that the opportunities for studies, training, and work are real so that we can be useful citizens to society. Social inclusion is the main objective of International Day of Persons with Disabilities In the world there are more than one billion people who suffer from some type of disability and it is everyone's responsibility to respect and ensure that their rights are respected in all areas of their lives, that we are equal to all individuals of the planet.

There are several doubts about how the best way to treat, talk and communicate with a person with disabilities should be, but the reality is that a different treatment is not needed; He must be seen as a human being with his needs, with his fears, with his virtues and qualities, but that if he has a difference and is the constant struggle to want to be visible before a system that has denied him a quality of life. Where you want to find freedom to mobilize, where you want to find a health service and find an inclusive education. We could say that he seeks to be visible, but not to give pity, but to be respected because he has had the ability to move forward even with all the barriers he has encountered and that does not offer him anything favorable but that has managed to overcome each of them and that is to admire.

Recall that this December 3 marks the International Day of Persons with Disabilities. It is not a celebration, it is a day to make Admiration, Courage and Respect visible. "It's about promoting the dignity and respect of each individual by making the 'defeated by life' feel the tenderness of God."


Fraternally, Core Team

Greetings from the central team to all continents
Wed 10-23-2019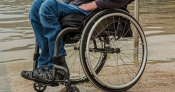 Dear brothers, friends:

"Love is to look at the other, not to use him, but to serve him." John Paul II.

We begin by trusting that God will animate our Mission. Thank you very much brothers and fraternal friends for your trust, for your beautiful and encouraging words received, the love and support we find in them.

We have been transported to each place and each person when we were reading the emails and comments sent. We appreciate the opportunity for the call to continue serving. We express the desire for a fluid, constant and reciprocal communication on all continents, where information often does not arrive and the fraternity life of all of us is not reflected.

We are the product of the first extraordinary Committee via internet ... aware that we are not just Sonia, Miguel Angel and Carmencita, we are all responsible for the walk of our beloved Movement.

We want that, within what Frater teaches us, we must not forget the following:

1. Do not stop making visits and that these are always gospel, good news, especially for those who still wait for a helping hand, brother, to get up and walk.
2. Let's use social networks so that our communication is always alive, they know us and Frater is a sign of the Kingdom of God in our cities, provinces, municipalities, etc.
3. We urge you to continue with the activities you carry out, with the fraternal love that characterizes us, and continue to illuminate the walk of others.
4. Let's include ourselves and don't exclude ourselves,
5. Add and not subtract.
6. Let's not stop training on current issues of our social reality.
7. We encourage you to continue on Frater's walk, not forgetting that we have each other united in prayer.

True love is a donation to the other, according to the love that God has for us. Love that is gift, universal, forgiveness, service, preference for the poorest. (Messages from Father Henry François. International Circular, January 1985)

Fraternally
Sonia, Carmencita, Miguel Ángel.

Voting for the election of the Core Team of the Intercontinental Christian Fraternity of Persons with Disabilities. Result
Wed 10-16-2019
The Voting Commission, formed by Francisco Nuncio (for the American continent), Jean de Dieu Mopembe (for the African continent) and Marisol García (for the European continent) communicate:

Keep reading

Joyeuses Pâques
Tue 4-16-2019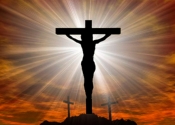 Looking at our common house
we see so many things that hurt us
precisely because it is our house
and
all - women and men -
we are that house...

Keep reading

33th anniversary of the farewell of our founder Father François
Wed 2-6-2019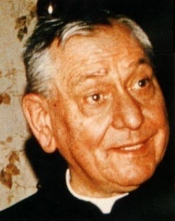 Guatemala of the Assumption, February 06, 2019

Dear friends, receive our warmest greetings.

We thank and remember with fondness the life of our beloved founder Father François, on the 33rd anniversary of his farewell.

"I will be happy to leave this world with the certainty of leaving behind me a Fraternity, a movement of evangelization."

Father François

What a good idea to found the Father François fraternity; Father François ...

Hugs very affectionate
Core team

15 years of struggles and... of loves...
Mon 12-17-2018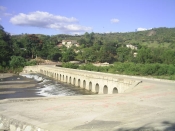 ... "From November 19 to December 1, I was able to share with the Fraternity of Nicaragua - in Masaya - the fifteen years of struggles and love ...
In a very specific environment of the country, lived from different perspectives, we celebrate the history of a common path that was made in the day to day "...

By Miguel Ángel-Core Team


Complete article in the documentation section or in the "More information" link

The new letter to the countries has been published
Tue 12-11-2018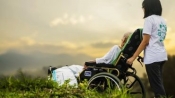 Dear brothers and sisters of all the countries of the Intercontinental Frater. We greet you fraternally, feeling still in our hearts the presence of everyone in the VII Intercontinental Committee that took place in the city of Segovia, Spain from August 17 to 22 of this year... (Continue reading in "More information ")

VII Intercontinental Committee Segovia 2018
Thu 8-16-2018
We held the Intercontinental Committee in Segovia from August 16 to 23, 2018

In the link you can download the committee's program

World Encounter of Indigenous Youth - Panama 2019
Wed 7-18-2018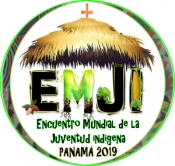 With great joy we opened the registration of groups, as a first step in the registration process for the World Meeting of Indigenous Youth, pre-session of the World Youth Day Panama
2019

In the EMJI we will gather hundreds of young people from the various original peoples of the world to reflect and celebrate our faith in Christ from the thousand-year-old richness of our cultures. It will be an opportunity to respond to the invitation of Pope Francis to youth to be grateful for the history of our peoples and courageous in the face of the challenges that surround us to move forward full of hope in the construction of another possible world.

Christmas card 2017
Mon 12-18-2017
Christmas card

International Day of Persons with Disabilities 17-12-3
Tue 12-5-2017
International Day of Persons with Disabilities 17-12-3

When we visit us we resuscitate (Spanish, French, English, German and Portuguese)
Thu 4-20-2017
Letter of congratulation and reflection on Easter 2017
New document in the downloads section.

You can now download the Letter to Nations No. 22
Wed 2-8-2017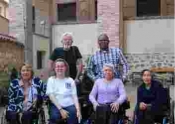 We have published the new Letter to Nations nº 22 of 2017. You can download it in the "Documentation" section.

We greet with affection
Mon 9-19-2016
Brothers and sisters

We are today in the city of Segovia. This year with the joy of being one of us in this brother's meeting, we have our sister Marie Wang, the presence of the brothers and sisters from Asians countries.

We will share in these days, the life which is forging with hopes, questions, difficulties, always with the strong encouragement that comes from the friendly and faithful word, that invite us to wake up and walk.

We will pray from our lives and from the sharing action, which is dialogue, listen, dedication and reception, we will all be enriched by humanity.

We will laugh and sing. The joy is with us and we transmit it. It is also a resurrection experience.
Please pray for us.

A big hug for each of you from this city where brothers and sisters shelter an treat us very well.

Intercontinental Team.

VI COMITÉ INTERCONTINENTAL
Tue 8-16-2016
We are grateful and remember the basic equipment of the Fraternity of each country. It is difficult to make a global meeting, doubts, finding financial resources, the number of participants, etc., are not clear until the last moment. Still, the Fraternity (and its members) has demonstrated once again the importance of good progress for personal contact, we feel beside the other, walking together to strengthen our commitment and further revitalize your spirit. All this fed the meeting with the contact face to face. For this they have been required all financial contributions that have generously fraternal conducted; the time spent on the preparations by the committee, the effort to be present ... become fruits of enormous satisfaction. We are called to sow (as P.François says, «without waiting to know the outcome»), yet we are lucky and touches us collect (gather the fruit) as close, fraternal encounter, like Jesus. That's why we are already preparing for the next Committee, possibly to be held in 2018.

Accessible Web