OVERALL OBJECTIVE AT THE MOMENT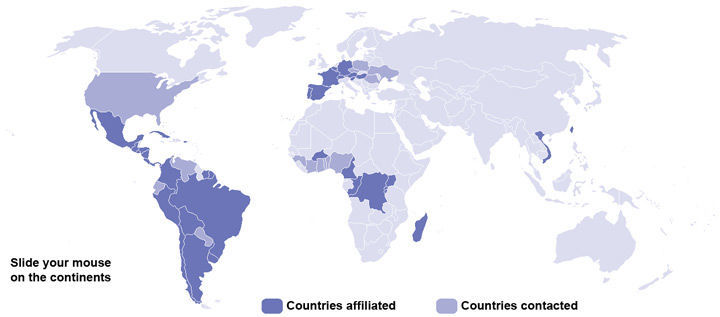 EUROPE

• Acts of social solidarity with other groups related to disabilities.
• Encouraging relationships with groups from different countries.
• Extending into Eastern European countries.
AFRICA

• Consolidation of the objectifs and aims of Frater.
• Promotion of workshops for people with disabilities.
• Community leader training.
ASIA


Establishment and consolidation of Frater on the continent.
AMERICA

• Workshops wich train leaders in disability.
• Multipliers Project: Spreading the training.
• Monitoring the rights of people with disabilities.