Mailshot number 1
Tue 2-16-2021
Mailshot number 1 of 2021 of the core team has already been published.

Download

On the day of friendship
Tue 2-16-2021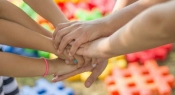 Guatemala, February 9, 2021

"Having a million friends" said Roberto Carlos a long time ago with a music that many of us learned and sang immediately. Now with technology there are many friendships. It seems that the world is plagued, flooded with friends. Everyday realities, many of them, not all, seem to indicate something else. But for some time now, the memory of the value and gift of friendship is there. Of course, friendship, if it is, is not just one day. The memory of it, in addition to economic interests, somehow is not saying: do not forget friendship, take care of it, live it, taste it ... that nothing and no one cancel friendship.

We do not choose family relationships. They are given to us. Friendship has other routes and paths. Friendship lives in freedom, it enjoys closeness and presence but is beyond them ... the friends, after years of not seeing each other, when they meet again, it seems in their conversation that it was yesterday when they saw each other. Friendship, itself, by itself, is the best gift. Friendship is woven in respect, with words and also with silences. Friendship rejoices when the friend is loved and valued. Friendship is present in our deepest loneliness. Friendship is a character who knows how to accompany us every day of our lives. Friendship has a lot of experience of God.

Friendship, in our fraternity, has a very great value. We form small groups so that in sharing we can develop it. We visit someone, free of interest, to feel the offer of a friend. We make encounters to mature in our lives in the heat of people who treat us as friends. We feel that our jobs work best in the heat of friendship. Friendship tenderly and firmly cares for fraternity. Friendship includes discouragement, daily ups and downs and is always there, without trials or convictions. Friendship sees reality but sees beyond it. Therefore, friendship is a true treasure.

Jesus called us friends, not servants because, in and with his life, he told us everything. May our fraternal sharing also be an expression of friendship.

Like the little prince, "let us take care of the rose" and learn to look at ourselves from the heart, because "it is not seen well, but with the heart ... The essential is invisible to the eyes ..."

With and in friendship, a hug.

Sonia, Carmencita and Miguelángel
Core Team

Message of commemoration of the anniversary of Padre Henry François
Wed 2-3-2021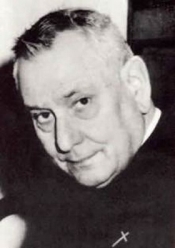 Guatemala de la Asunción, 03 February 2021

Dear fraternity

Remembering with much affection and gratitude our dear founder Father Henry François, on the 35th anniversary of his death.

"A rough look, a rough look, but a heart of gold!"

"A great intuition to understand everyone, especially the little ones ... He had a wonderful ability to listen ... He accepted what others told him ... He could feel how he prayed ... He canceled himself to allow the other to give their best itself."

(From Jaqueline Lateltin from Switzerland, former International Responsible. Book Father Henry François and the Fraternity p. 77)

A strong and brotherly hug.
Core Team.

Christmas message 2020
Tue 12-29-2020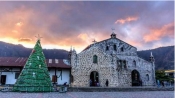 Guatemala de la Asunción,
December 25, 2020.
Merry Christmas dear brothers and sisters:
I want to remember those "hidden exiles" who are treated as foreign bodies in society. Many people with disabilities "feel that they exist without belonging and without participating." There is still much "that prevents them from having full citizenship." The objective is not only to take care of them, but "that they participate actively in the civil and ecclesial community. It is a demanding and tiring path that will increasingly contribute to the formation of consciences capable of recognizing everyone as a unique and unrepeatable person. I also think of "the elderly, who, also due to their disability, sometimes feel like a burden." However, everyone can make "a unique contribution to the common good through their original biography." Let me insist: "Have the courage to give a voice to those who are discriminated against because of their disability, because unfortunately in some nations, even today, there is hesitation in recognizing them as people of equal dignity" (FT)
That the dialogues at the city and country level go along the lines not of making "one day" be Christmas ..., but rather that "every day" be Christmas ... economic adjustments at the service of the entire community, always thinking of the most in need, they are part of the task of weaving fraternity ...
Christmas ... The Word became flesh, that is, it became man, humanity, woman and man.
Christmas ... "The Word of God is flesh of love / life (John 1,14) not hierarchy of dogmas or ecclesial institutions." (XP)
Christmas… No gift can be compared to the magical feeling of a strong and sincere hug.
Christmas… Sow Love, Hope and Life in hearts.
A hug,
Sonia, Carmencita and Miguelángel
Core Team

Accessible Web