Greetings from the central team to all continents
Wed 10-23-2019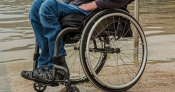 Dear brothers, friends:

"Love is to look at the other, not to use him, but to serve him." John Paul II.

We begin by trusting that God will animate our Mission. Thank you very much brothers and fraternal friends for your trust, for your beautiful and encouraging words received, the love and support we find in them.

We have been transported to each place and each person when we were reading the emails and comments sent. We appreciate the opportunity for the call to continue serving. We express the desire for a fluid, constant and reciprocal communication on all continents, where information often does not arrive and the fraternity life of all of us is not reflected.

We are the product of the first extraordinary Committee via internet ... aware that we are not just Sonia, Miguel Angel and Carmencita, we are all responsible for the walk of our beloved Movement.

We want that, within what Frater teaches us, we must not forget the following:

1. Do not stop making visits and that these are always gospel, good news, especially for those who still wait for a helping hand, brother, to get up and walk.
2. Let's use social networks so that our communication is always alive, they know us and Frater is a sign of the Kingdom of God in our cities, provinces, municipalities, etc.
3. We urge you to continue with the activities you carry out, with the fraternal love that characterizes us, and continue to illuminate the walk of others.
4. Let's include ourselves and don't exclude ourselves,
5. Add and not subtract.
6. Let's not stop training on current issues of our social reality.
7. We encourage you to continue on Frater's walk, not forgetting that we have each other united in prayer.

True love is a donation to the other, according to the love that God has for us. Love that is gift, universal, forgiveness, service, preference for the poorest. (Messages from Father Henry François. International Circular, January 1985)

Fraternally
Sonia, Carmencita, Miguel Ángel.

Voting for the election of the Core Team of the Intercontinental Christian Fraternity of Persons with Disabilities. Result
Wed 10-16-2019
The Voting Commission, formed by Francisco Nuncio (for the American continent), Jean de Dieu Mopembe (for the African continent) and Marisol García (for the European continent) communicate:

Keep reading

33th anniversary of the farewell of our founder Father François
Wed 2-6-2019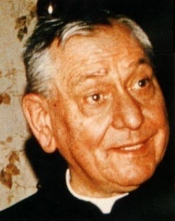 Guatemala of the Assumption, February 06, 2019

Dear friends, receive our warmest greetings.

We thank and remember with fondness the life of our beloved founder Father François, on the 33rd anniversary of his farewell.

"I will be happy to leave this world with the certainty of leaving behind me a Fraternity, a movement of evangelization."

Father François

What a good idea to found the Father François fraternity; Father François ...

Hugs very affectionate
Core team