The Church is your home
The contribution of people with disabilities to the Synod on Synodality
Fri 6-3-2022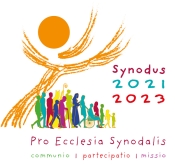 An online listening session, lasting about two hours, was held yesterday afternoon on the theme "The Church is your home. The contribution of people with disabilities to the Synod on Synodality" promoted by the Dicastery for the Laity, Family and Life in collaboration with the General Secretariat of the Synod of Bishops.

The session, attended by representatives of bishops' conferences and international associations, aimed to "give voice" directly to people with disabilities, faithful who are often on the margins of our Churches. Although many of them have already been involved in the meetings promoted by parishes, dioceses and associations, the meeting was in fact the launch of a true international synodal process dedicated to them.

In a dynamic of dialogue, approximately 30 participants with sensory, physical or cognitive disabilities - connected from more than 20 countries around the world - were able to express themselves in their own languages (including three sign languages) in sight of the joint drafting of a document to answer the synod's fundamental question: How are we walking with Jesus and our brothers and sisters to proclaim Him?

For the future, what is the Spirit asking our Church to grow in our journey with Jesus and with our brothers and sisters to proclaim Him?

Four moving testimonies from Liberia, Ukraine, France and Mexico drew attention about the need to overcome discrimination, exclusion and paternalism. Very touching were the words of a French catechist with Down syndrome: 'At birth, I could have been aborted. I am happy to live,' she said, 'I love everyone and I thank God for creating me". Consecrated, she received a double mandate from her bishop: prayer and evangelisation.

At the opening, Card. Mario Grech, Secretary General of the Secretariat of the Synod of Bishops, shared his personal experience: 'I'm in debt to people with disabilities. One of them lead me to path priestly vocation. If the face of the disabled brother or sister is discarded, it is the Church that becomes disabled'.

The Secretary of the Dicastery for the Laity, Family and Life, Fr. Alexandre Awi Mello, told the participants that in the synodal process the challenge is to "overcome every prejudice of those who believe that those who have difficulty expressing themselves doesn't have a thought of their own, nor anything interesting to communicate".

In closing, Sr. Nathalie Becquart, Undersecretary of the Secretariat of the Synod of Bishops, proposed that participants observe a moment of silence, to "hear," she said, "how the Holy Spirit has spoken to each one. There are treasures of humanity that have been shared and are offered to the Church".

The participants were invited to elaborate in the coming months a common document based on their experiences and knowledge of the world of disability that they have gained first-hand and through their pastoral commitment. The document will then be delivered to the General Secretariat of the Synod of Bishops to be considered in the continuation of the synodal path.

The meeting is part of a path started in December 2021 by the Dicastery for the Laity, Family and Life with the video campaign #IamChurch, on the ecclesial protagonism of people with disabilities and desires to be a response to the appeal of the Pope in Fratelli Tutti (n.98) when he invites communities to "give voice" to those "hidden exiles" ...who feel they exist without belonging and without participating". "The goal," the Holy Father continues, "is not just assistance, but 'active participation in the civil and ecclesial community.
The process will be concluded in the coming months with a presential meeting in Rome.

****************

Photos of the meeting are available through this link: https://flic.kr/s/aHBqjzQCVg

Press contacts

Pamela Fabiano
Communication and Press Office
Dicastery for the Laity, Family and Life
p.fabiano@laityfamilylife.va
mobile: +39.3394034163

Thierry Bonaventura
Communication Manager
General Secretariat of the Synod of Bishops
media@synod.va
mobile; +39351 9348474

EASTER MESSAGE 2022
Thu 5-5-2022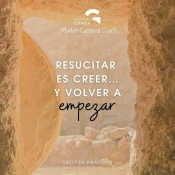 Guatemala of the Assumption, April 22, 2022

Dear friends and fraternity brothers, one more year renewing, from our concrete realities, the commitment in favor of a human, dignified, fraternal life, for every human being.

From what we are, we want to celebrate and be EASTER (Pascae in Latin, Pèsaj in Hebrew) which means PASS, making the passage a reality:


"From resignation to action.
From indifference to solidarity.
From the complaint to the search for solutions.
From distrust to a sincere embrace.
From fear to the courage to bet everything on love.
To shamelessly pick up the pieces of broken dreams and start over.
From self-sufficiency to sharing failure and success.
To make peace with our past so that it doesn't ruin our present.
And to know that it is useless to be light if we cannot illuminate someone's path."

(Anonymous author)

Receive our fraternal embrace in the Risen Christ.

Happy Easter
Sonia, Carmencita, Miguelangel
-Core Team-

GRATEFUL REMEMBRANCE IN MEMORY P. FRANCOIS
Fri 2-11-2022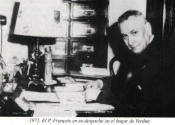 Guatemala of the Assumption, February 03, 2022.

In memory of our brother Fr. François (May 8, 1897- February 3, 1986) and in grateful Easter
"Certainly, life in 1985 is not like forty years ago, there are new problems to solve: BUT, WHEN THE HEART GIVES IT THOROUGHLY, THE IMAGINATION KNOWS HOW TO FIND SOLUTIONS".

(Message addressed to the international team in 1985)

"This smells like the Gospel."

You cannot imagine to what extent this phrase marked me for life.

What the Bishop of Verdun told me then, I repeat now: The fraternity that you live "smells of the gospel"...

And why that scent? Well, because the Fraternity is an apostolate among the smallest, the poor, the marginalized of society...

If you encounter difficulties, if sometimes you feel tired… Courage! What you are living is the Gospel...

(International circular. December 1975).

In gratitude to the life of our founder, a big hug.

Sonia, Carmencita and Miguelángel
Core Team

Christmas message
Thu 12-23-2021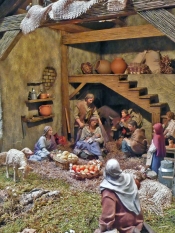 Guatemala, December 25, 2021

Life is a gift.
For life,
for everything that welcomes us at birth: Thank you.

In our doing of each day
the spirit of Jesus,
the son of Joseph and Mary,
inspire and mark our lives ...

As the,
make you feel that God, the friend of Life,
is with us,
among us,
In us…

Let's walk together
like him, trusting in the Father-Mother,
spreading that experience that invites us to get up,
stand up, assuming our limitations
and in mutual care
weave a human coexistence,
fraternal among human beings
and everything that has life on the earth we inhabit.


"Jesus is the gift"
That fits perfectly
To the size of every heart
Christmas 2021, welcoming this gift, our 2022 will be more humane, fraternal, fair and supportive, a big hug.
Sonia, Carmencita and Miguelangel
Core Team

Accessible Web